Tent Peak Climbing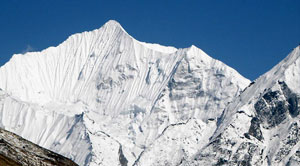 This outstanding Tent Peak Expedition/ Annapurna Base camp trek includes fascinating trekking trail along an ascent to Tent peak 5663m., also known as Tharpu Chuli. Tent peak is second most climbed trekking peak in Nepal after Island peak in Khumbu region. Other major highlight of the trip is exclusive exploration of Annapurna sanctuary. The summit of Tent peak offers a stunning 360 degrees panoramic view of the surrounding Annapurna massif. The trek starts from Phedi after a 45 minute drive from Pokhara. Further on. The trail takes us to the Annapurna Sanctuary, the most spectacular high mountain amphitheatre, through charming Gurung villages and rhododendron forests.During our trekking venture, we witness a variety of landscapes sprawling across sub-tropical forest, terraced rice paddies, pleasant ridges, grassy farmland and forests of bamboo and rhododendron. On our return from the Sanctuary, the trail follows an alternative route, turning westwards to follow a high ridge which eventually leads to Ghorepani and the Kali Gandaki Valley. From Poon Hill above Ghorepani, we experience the breathtaking views of Annapurna and Dhaulagiri ranges before heading back to Pokhara on the shores of Phewa Tal. Finally, we take a flight from Pokhara to Kathmandu. This trip is tailor made for any one who is physically fit and has adventure spirit. After proper acclimatization, this trip can be undertaken at any time of the year except monsoon July and August.
Trip Itinerary
Day 01: Arrival to Kathmandu airport and transfer to hotel

Day 02: Half-day sightseeing tour and necessary preparation for the trek

Day 03 : Drive to the trailhead Phedi , trek to Pothana

Day 04 : Pathana Landrung Village 1,646m.

Day 05 : Landrung Village Chhomrong 2,030m.

Day 06 : Chhomrong Himalaya Hotel 2,700m.

Day 07 : Himalaya Hotel Machhapuchhre Base Camp 3,757m.

Day 08 : Trek to Annapurna base camp 4,130m. or Tent peak B. C. 4400m and rest. TentedCamp.

Day 09 : Ascend to Tent peak high Camp, 5000m (approx)Tented Camp.

Day 10 : Tharpu Chuli (Tent Peak 5,663m.) summit then back to Annapurna base camp. Tented Camp.

Day 11 : Annapurna Base Camp to Himalaya Hotel.

Day 12 : Himalaya Hotel Chhomrong Village.

Day 14 : Chhomrong Ghandrung Village 1951m

Day 15 : Ghandrung Nayapul then drive to Pokhara .Overnight in Pokhara hotel

Day 16 : Fly back to Kathmandu, leisure, evening farewell Nepali dinner

Day 17: Depart. From hotel and transfer to Airport.

Note: Itinerary Can be Customize as your Requirement. If this above itinerary is not suffice or have any questions, you can ask one of our expert team member for help.