Nepal Mountain Biking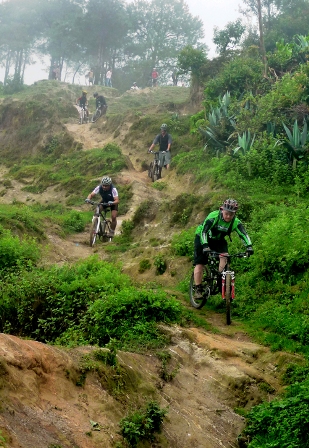 At Nepal Footprint Holiday Treks, we have a great passion for mountain biking holidays in Nepal and Tibet. We believe biking itself is a complete element; a socially, environmentally and economically viable form of transport which involves fun, recreation, adventure and travel. Mountain biking especially is an exciting way to explore exotic views of our Kingdom such as lush green villages, rural life and the ancient routes of Trans-Himalayan traders from your eye level.

Wouldn't it be great to paddle at your own pace along with the beauty of the hidden trails and rarely visited rural villages? The villages give you an insight to Nepalese culture, lifestyle and their warm embrace; which truly defines the beauty of Nepal.

Most importantly, our vision is to take mountain biking holidays to the next level providing you the best single tracks, trails, breath taking scenery, dynamic culture and an everlasting experience in one holiday by our very experience professional cycling guide team. So what are you waiting for? Come harness and promote the endless possibilities for mountain biking in Nepal with the team at Nepal Footprint Holiday Treks!