Tibet Inbound Tour Package (Potala, Samye Monastery Tour)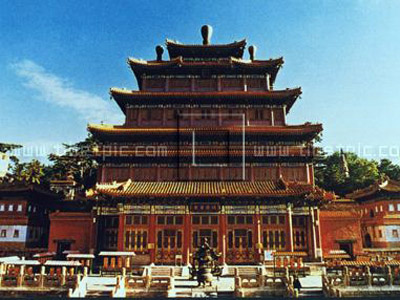 Lhasa
Lhasa, capital of the Tibet Autonomous Region, covers an area of 544 square kilometers and is "The Land of Gods" in Tibetan, sits on the north bank of River Lhasa, a tributary of the Yarlung Tsangbo River, at an altitude of 3,700 meters. It has a history of over 13 centuries. With more than 3,000 hours of sunshine annually, Lhasa is famed as "the City of Sunshine". It is the capital of Tibet Autonomous Region and the center of Tibet's political, economic, cultural and religious activities. There are many historic sites and famous relics in the city proper and its suburbs, among which the Potala Palace, Jokhang Monastery, Drepung Monastery, Sera Monastery and Ganden Monastery are all world-famous.

Shannan (Tsedang)
Shannan, covering an area of 79'000 km in the middle reaches of YurlongTsangpu River and south to Mountain Nyancheng Tanghla is the cradle place of Tibet civilization. The yearly average temperature is between 7?-9?. The average altitude is 3700 meters above sea level. There are a lot of historical interests surrounding Tsedang (the capital city of Shannan area) of which Samye Monastery, Mindroling and Trundruk monasteries, and the first palace in Tibet named Yumbulakang are all famous.
Trip Itinerary
Day 1 Fly to Lhasa Tour from Kathmand
Taking flight into Tibet. Upon your arrival, local guide will meet you and transfer you to Lhasa Gongka airport. On the way, you can enjoy the heart-beating highland view along the Yarlong Tsangpo river Call Brahmaputra River (the longest river in Tibet). The rest time is free for relax and more oxygen.

Day 2 Visit Potala Palace, Jokhang Monastery, Barkhor street
The first day of sightseeing starts from Lhasa's cardinal landmark- PotalaPalace, a structure of massive portions. Its towering image already appearing on various occasions, but your first sight of the Potala will still be an awe-inspiring moment. It takes at least a good 2-hour to visit those rooms, halls and chapels

In the afternoon, we will drop a visit of the Jokhang Monastery, the spiritual center of Tibet. Everyday, pilgrims from every corner of Tibet trek a long distance to the Monastery. The Monastery is the product of Tibetan and Nepalese architectural techniques. Then we will visit Barkhor, the oldest street in a very traditional city in Tibet.

Day 3 Drepung Monastery, Sera Monastey
Sera Monastey lies west of central Lhasa is the Drepung, once world's largest monastery with about 10,000 monks. This day's sightseeing begins with these white monastic buildings piled up on the hillside. Walking up to the hill is a pleasant thing, an easy break from the solemn ambience inside the halls and chapels. At the plat roof of hillside, you can have very good views of the whole Lhasa city and the distant mountains.

Drepung is one of Lhasa's two great Gelugpa monasteries, the other is Sera. Around 5km north of central Lhasa, Sera may not be as grandiose as Drepung, but is more serene surrounded by many small temples. The 'Buddhism Scriptures Debating' in Sera is very famous.

Day 4 Lhasa-Tsedang
Today we will drive to Tsedang, located by YarlungValley, is the capital of ShannanPrefecture. It's reputed as "the cradle of Tibetan Civilization", mainly for two reasons: First, the mild weather and fertile land in Shannan gestated the great Tibet dynasty. Second, it's the birthplace of the first Tibetans who were said to be the offspring of a monkey and a demoness. So Tsedang literally means "monkey's playground". Today will visit Yumbulakang and Trundruk monastery.

Day 5 Tsedang - Samye monastery
Today's visit is to Samya Monastery which is the first one built in the 7th century and has three building with different style (Tibetan,Nepalies and India) and will be stay one night in Samye monasatery.

Day 6 Samye monasatery to Chim-puk hermitage back to Tsedang
Chim-puk is north–east of Samye monastery. It is a warren of caves that was once a retreat for Guru Rinpoche. It is a popular day hike for the travelers. The walk takes around four or five hours up and three hours down. Take some water with you. If you are lucky you might find a pilgrim truck headed up and some different animals and birds and suck fox. There is also 108 meditation cave, 108 spring river and 108 sky burial.

Day 7 Tsedang-Fly to Kathmandu
Transfer to Gongka airport and take flight to Chengdu, tour ends.

Note: Itinerary Can be Customize as your Requirement. If this above itinerary is not suffice or have any questions, you can ask one of our expert team member for help.