Kathmandu Dhulikhel Tour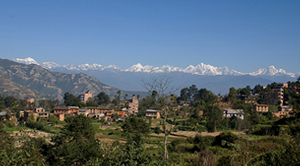 Dhulikhel situated at 30 K.M from Kathmandu located towards the East of Kathmandu valley . We drive along the Kathmandu Lhasa trade route, Aranico Highway via Bhaktapur and Banepa. Culturally rich and natural beauty Dhulikhel is an old Newari town. It is an ideal place for relaxation and a perfect stop for visitors to see the Mountain and landscapes of Neapl. There is many interesting day hiking trips and short treks. Dhulikhel, rich cultural heritage expresses itself in old brick buildings, temples, Newari architecture and quiet cobbled lanes hill station. Dhulikhel is best dentations to see the Himalayan mountains, artistic monuments, and diversity cultures. Panaroma offers majestic undisturbed views of the legendary Himalayas, stretching from Mt. Annapurna in the Far West to Mt. Karulung in the Far East.Combining the values and traditions of Nepal with exceptional service, we pay incredible attention to every detail to make sure your stay with us is pleasant and memorable. On the final day in our tour, we will Hike to Namobuddha also Bhaktpur durbar square and come back to Kathmandu.
Trip Itinerary
Day 01: Arrival to Kathmandu airport and transfer to hotel evening welcome Diner.

Day 02: After breakfast we visit Kathmandu Durbar Square, Swayambhunath Stupa, Boudhanath Stupa then Drive to Dhulikhel in the evening for sunset view.

Day 03: Early Morning enjoy with sunrise view in the Himalayan Range. After breakfast Drive to Namo Buddha then trek to Panauti. after visiting panauti valley drive back to Kathmandu.

Day 04: After breakfast we visit Patan Durbar Square, explore around Bhaktapur, pashupatinath Temple then drive back to hotel. evening farewell dinner together in typical Nepali restaurant.

Day 05: Depart to International Airport.

Note: Itinerary Can be Customize as your Requirement. If this above itinerary is not suffice or have any questions, you can ask one of our expert team member for help.