Yeti Air Everest Flight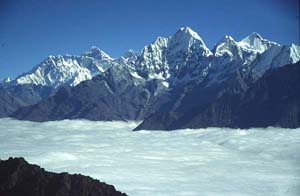 The Everest Experience Flight from Kathmandu Every Day by Nepal Leading Airlines Yeti Air. Yeti Air Provide Best Mountain Everest high flight from Nepal Kathmandu for All of you those who want to see MT. Everest Summit and Other Higher Himalayan range and Summits in Nepal and Tibetan Trans Himalayan Range with in short an Hour Flight from Kathmandu. We fly over Everest by Our world class Effective High fly Aircraft Beech Aircraft with Every Person Window Seat and Great Visible Windos and Short Guiding Sevice as well as Full of Altitude Supports. Get Everest Express flight Everyday with Trek Nepal Himalaya with Best Price service lncluded from Your Hotel in Kathmandu and Transport to and from Airport .

(1900D Beech Aircraft)
Yeti Airlines

We are proud to be part of a country, nestled in the laps of the beautiful Himalayas. For many years, people have been drawn by the mystery and beauty that has surrounded them. Now with our Everest Experience flight we make your visit to the highest peak just as easy.
From
To
Days
Flight no
Departure
Arrival
KATHMANDU
MOUNTAIN
DAILY
NYT 301
0630
0730
KATHMANDU
MOUNTAIN
DAILY
NYT 302
0635
0805
KATHMANDU
MOUNTAIN
DAILY
NYT 303
0640
0740
KATHMANDU
MOUNTAIN
DAILY
NYT 304
0645
0745
KATHMANDU
MOUNTAIN
DAILY
NYT 305
0650
0750
KATHMANDU
MOUNTAIN
DAILY
NYT 401
0745
0845

Flight Fare
For Nepalese NPR 10400.00
For Indian Nationality INR 6500.00
Other Nationality US$ 202.00
Include Airport transfair And Airport Tax and Everesr Flight Sertificate By Airlines Operator.
Note: if flight is cancelled due to weather then we will residual your flight for next morning with extra transportation cost. But if you don't have time for next day then US$ 185 you will be refunded.
We have following airlines for daily mountain flight: