Chelila Nature Trekking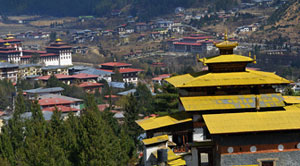 Chelila Nature Trek is of medium difficulty. The trek through the primula and rhododendron trail is a very beautiful and pleasant one. The views are spectacular. We provide a crew of specialized staff to assist you along the way. Nature it is essential to become part of its silence. Trekking gives the nature admirer such an opportunity, to feel the power and unparalleled beauty and sanctity of the majestic Himalayas. If you are planning to go trekking in Bhutan you should be reasonably fit and bring along some basic trekking gear such as trekking shoes, water-proof clothes, ruck-sacks, etcBhutan is still unexplored in largely, there of, it offers great opportunity for trekking with its splendid scenic beauty, lofty mountains and deep lush valleys, which are hidden in the eastern Himalayas for long period. The Chelila Nature Trek is no exception and it is medium difficulty grade, which is four nights and five days trek. The trail is pleasant and beautiful, which it goes through the Primula and rhododendron forest. The views and sceneries on this trek offer a spectacular and striking one.
Trip Itinerary
Day 01: Arrival in Kathmandu airport and transfer to hotel

Day 02: Transfer to airport for Kathmandu /paro flight.

Day 03: Paro Sightseeing

Day 04: Paro-Chonana

Day 05: Chonana-Jebkarpo

Day 06: Jebkarpo-Chelila-Thimphu

Day 07: Thimphu Sightseeing - Paro

Day 08: Transfer to airport for your flight to Kathmandu or other onward destination.

Note: Itinerary Can be Customize as your Requirement. If this above itinerary is not suffice or have any questions, you can ask one of our expert team member for help.